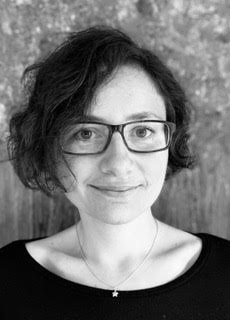 Welcome to my counselling practice.
I am a registered member of BACP (British Association for Counselling & Psychotherapy) offering a private, warm and relaxed space for you to talk in confidence about any issues that cause you to worry.
Reaching out for counselling can be difficult, whether it is your first time or not. You want to feel comfortable and safe with your therapist, trusting that you can talk freely about anything. And naturally you want to feel better at the end of it.
I have been through the same search several times myself. And trust me, even as a qualified counsellor, it is not easy. With numerous approaches to therapy, the search can get rather confusing and it is easy to be left wondering: Who will be best for me? Which approach will be more effective?
There are of course clear differences between various approaches. In practice though, many counsellors and therapists work integratively as they will mix and match different techniques to support their clients in the best possible way.
It has been proven, however, that the single most effective tool in the therapy room is actually the relationship itself. So rest assured, if you can find a counsellor you feel comfortable with, the therapy will work well.
Counsellor or therapist?
Both counsellors and psychotherapists are trained professionals providing psychological support in a safe, confidential and non-judgmental environment. The two terms are often used interchangeably, as there is a considerable overlap in the way they work.
By training, I am a counsellor, who works in a psychotherapeutic way. You can find out more about how I do my sessions here: How I work.
Who is counselling for?
Counselling is really for anybody making the journey through the challenges of life. You might feel overwhelmed or just a little bit 'stuck.' Day-to-day tasks might be a struggle. You might have lost someone – recently or in the past. There might be changes in your life or difficult decisions to be made. Perhaps a past event keeps popping up, influencing the present more than you would like? Counselling can help.
A good counselling session is a reassuring opportunity to off-load without any shame or judgement. Your experiences and feeling will not be by any means questioned. Quite the opposite – you will be heard and deeply respected. Together, we will strive to make better sense of your situation, thereby finding the way for you to move forward.
How can talking help?
Talking is a highly powerful tool indeed. By talking to someone, you untangle your thoughts and anxieties, as if laying them out neatly in front of you. Talking to a friend or relative is a good start that will surely lighten your burden in some way. But talking to a counsellor is different. We have no previous history and our relationship is confined to the therapy room. Therefore, you do not need to worry about causing hurt, disappointment or sadness to anyone by saying what is on your mind. 
Counsellors are meticulously trained to listen and work with whatever you bring to the room. I  don't claim to have concrete answers, but with my knowledge and experience I can certainly help to steer you towards your next steps.
But what if I find it difficult to talk? Don't worry, you are in the right place. Together we can be a bit more creative and find different ways of exploring what is going on for you, less directly perhaps. There is no rush. And there is no pressure either. We will take things at your pace, one step at a time, always careful to keep you in your comfort zone.
How long will it take?
With so many variables at play, it is difficult to predict how long the therapy will take. When I worked as a counsellor for Mind in Cambridge and Huntingdon, we allocated 12 sessions to each client. This was too many for some, perfect for others; whilst a few clients could have done with more.
In my private practice I do not limit the number of sessions. They are available as long as they are useful. But I believe in monitoring the progress, knowing where we are and keeping an end in sight. I therefore carry out regular progress checks. I will not put pressure on you to finish. Simultaneously, rest assured that I will not keep you in therapy if I feel there is no longer any real benefit.
Who decides when the therapy ends? Either of us can introduce the idea of ending therapy and together we can decide how to go about it. We can perhaps agree that the following session will be our last, or we can map out a path that defines when we finish. As ever, this will all be determined by your personal needs and wishes.
Could counselling make me feel worse or do me any harm?
It is highly unlikely. Our profession is regulated and supervised. Be sure to choose a fully qualified counsellor who is a registered member of a recognised organisation, such as BACP or UKCP.
That said, you can walk away from a session feeling worse than when you walked in. This tends to happen when something emerges towards the end of the session and there is not enough time to work with it. Nevertheless, it generally indicates progress. We have touched upon something important and profoundly sensitive. Typically, we would then discuss how to look after yourself until our next session.
It is important to be aware that therapy can bring some emotional pain. Sometimes there is simply no way around it and in order to come out on the other side, we have to go through a difficult stage.
However, you will always have autonomy over the process. If we unexpectedly stumble across something you are unable to address, I will respect that. We will then focus on what matters to you there and then.
I believe there is a right time for everything. There is no point in 'pushing' the process for something that is not ready to come out. The right time might come a few years later and why not? We simply move on, whilst perhaps acknowledging there is some work to be done in the future.
Will you pass on information about me to anyone else?
Our sessions are confidential. I do not pass on any information about you. As a professional and ethical requirement, every counsellor has to attend supervision regularly. On such occasions, I take cases, but never names.